Demonstration in L'Hospitalet de Llobregat (Barcelona): We're taking back our dignity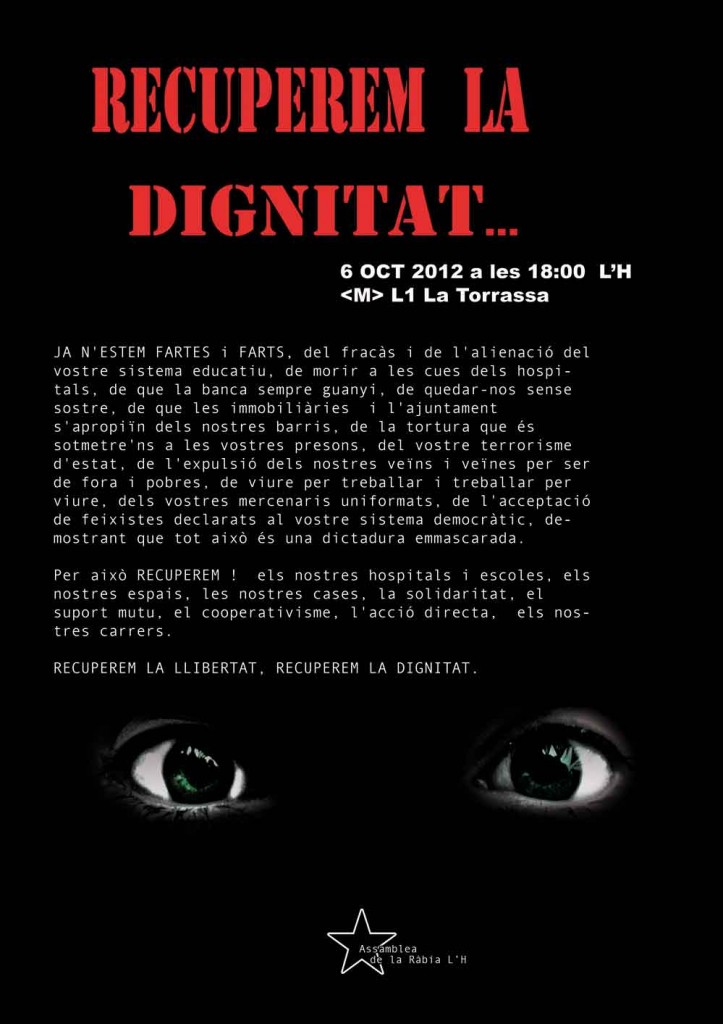 We are fed up, fed up of the failure and the alienation of your education system, of dying in hospital queues, of banks always winning, of becoming homeless, of estate agents and city councils taking control of our neighbourhoods, of the torture happening inside your jails, of your state terrorism, of the deportation of our neighbours just for being from outside and poor, of living in order to work and working in order to live, of your mercenaries in uniform, of the acceptation of self-declared fascists inside your democratic system, proving all this is all a covered dictatorship.
That's why we are TAKING BACK our hospitals and schools, our spaces, our houses, the solidarity, mutual aid, cooperativism, direct action, oru streets.
Let's take back freedom, let's take back the dignity
Rage assembly of L'H.
Source: barcelona.indymedia.org